Your feet are the foundation of your body. When you are experiencing problems with or pain in your feet, it affects your well being. These problems can make it difficult to manage all aspects of your life in a healthy and productive way and seeing a podiatrist could be the right answer. Our podiatry specialists understand this and take our commitment to your better health seriously.


We are here to help you build a strong and healthy foundation by addressing any podiatric issues that may be keeping you from your best self.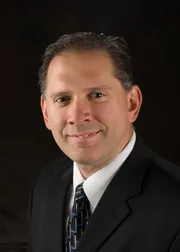 Meet The Doctor

Darian J. VanGorkum, DPM, FACFAS
Dr. VanGorkum has been in private practice at Columbia Foot Health Clinic since 1998. He is board certified in foot surgery by the American Board Podiatric Surgery, and is a Fellow of the American College of Foot and Ankle Surgeons. Dr. VanGorkum graduated from California College of Podiatric Medicine, completed a residency at North Coast Hospital in San Francisco and St. Luke's Medical Center in Phoenix, Arizona. Dr. VanGorkum is on active staff at Kadlec Medical Center, Trios Medical Center, and Lourdes Medical Center, High Desert Surgical Center, and TriCity Regional Surgery Center.
Dr. VanGorkum enjoys spending time with his family and enjoys numerous outdoor activities such as cycling, hiking, mountain climbing, and hunting/fishing.